Hammer Strength HD Elite Series
The modular HD Elite racks from Hammer Strength can be customized into more than one thousand combo rack configurations or used as stand alone racks.
---
About the Hammer Strength HD Elite Line
The HD Elite line offers combination of performance and modular customization. From performance small group workouts to athletic training, HD Elite Racks deliver rugged strength training for individuals who want to amp up their workout intensity.
Rugged and built to withstand even the most intense training and strength programs. The modular HD Elite racks can be customized into limitless combo rack configurations.
STAND ALONE RACKS: Varying sizes range from the Half Rack to the large Power Rack.
COMBO RACKS: Combine a range of Front and Back Racks with a Storage Rack to create a comprehensive performance workout station that includes plenty of equipment and weight storage.
CABLE STATIONS: Add the versatility of user-defined motion workouts.
ACCESSORIES: A wide range of choices includes pull-up bars, a dip handle, step-up platform, battle ropes, a Power Pivot, band pegs, weight storage and more.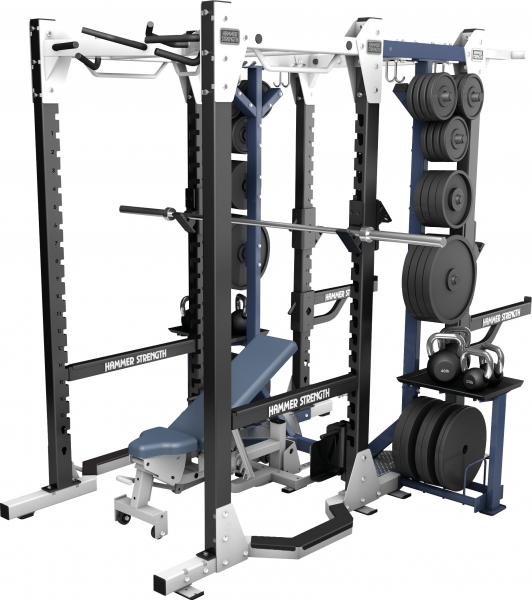 ---
What Our Clients Say
"I am pleased to be able to go on record, stating that the efforts we've received from Advantage Fitness have been nothing short of professional in every way, whether it is their appearance, proactive initiatives, customer service or attention to detail. They have been a valuable asset to my site over the past year or so and anyone who hires them in whatever capacity is required will not be disappointed they did so."