Motion Technology Selectorized
Motion Technology Selectorized delivers the effective Iso-Lateral motion pioneered by Hammer Strength Plate-Loaded equipment with the convenience of selectorized weight stacks.
Dual selectorized weight stacks preserve the integrity of independent arm or leg action, allow users to obtain more proportionate results, and add more strength training variety to workouts.
Iso-Lateral technology delivers the smoothest converging and diverging arcs of motion in the industry. This allows users to move both limbs at the same time, one at a time, alternating, or with different weights for each.
Short, direct transmission of resistance through a belt-drive system ensures smooth performance and premium durability.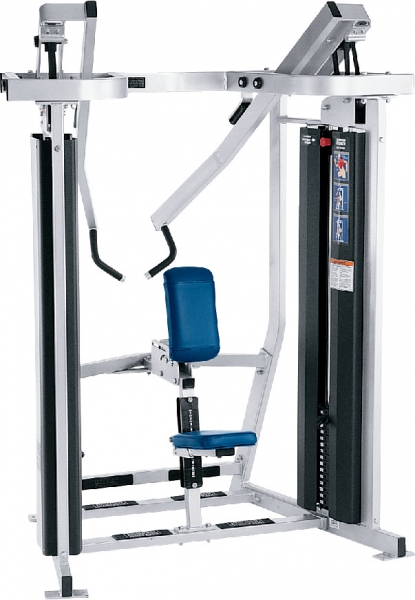 Motion Technology Series Spec Sheet      Motion Technology Series Colour Chart
---
What Our Clients Say
"I am pleased to be able to go on record, stating that the efforts we've received from Advantage Fitness have been nothing short of professional in every way, whether it is their appearance, proactive initiatives, customer service or attention to detail. They have been a valuable asset to my site over the past year or so and anyone who hires them in whatever capacity is required will not be disappointed they did so."